Salesmen for Hire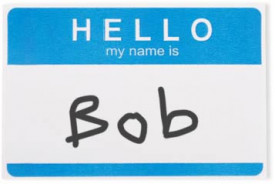 AKA "Hire A Bob"
Is it time for more sales NOW? Do you find yourself need to be in two places at once and constantly chasing a bigger, more robust pipeline?
Well there is only one answer - you need another YOU! It's time to Hire a Bob!
Our Bobs are a team of well seasoned and trained sales professionals that are custom matched to your business to help bring you qualified customers. We know that it is a big decision to have someone else represent your company. Marketing and Sales are so closely tied together. Your sales team needs to know the ins and outs of your business on a very deep level to be able to bring you the kinds of sales that will help your business to grow. Our master team includes some of the best sales trainers, marketing and branding strategist and highly experienced sales staff in your area to create a system of congruent communication, effective lead generation and highly qualified client sourcing that your small business needs to make huge strides toward your goals.
Give us a call or
contact us
today and lets find out if we are a good fit for each other.
CALL 773-340-2630
We provide effective and sustainable sales models that produce results in shorter sales cycles. Our programs and services are created by high level consultants with more than 70 years of experience in the small business market. We will custom craft your sales model with you, employ it to the market, and manage the sales staff as your business grows. When it's time for you to bring the work in house we will help you to apply our proven strategies to your internal processes and make it stick.
Salesperson effectiveness now counts for more than 39% of the customer choice… more than cost, quality or solutions.
-HR Chally 2006-2007 survey of more than 50,000 North American Corporate buyers.